This blog post introduces a new podcast series hosted by CEO Joe Saunders. Here is a message from him with the backstory.
Backstory: The School of Hard Knocks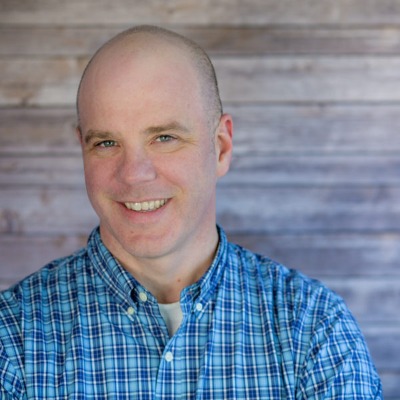 When I was a freshman in college, I was shocked when I received a low mark on my very first midterm exam. Ok, embarrassed. I had always done well in school. Even though I had studied sufficiently, it was not enough because I made countless sloppy mistakes and fell victim to a pretty tough grading curve. But with the encouragement of an upper classmate friend, I learned about study habits and true exam preparation. But it was a tough lesson as a freshman.
Today, we infuse learning from mistakes as a core pillar of our culture at RunSafe Security. In fact, every employee when he or she joins the company takes a two-hour training session I offer called "Lessons from the School of Hard Knocks." We review common pitfalls in negotiations, how to create an initial desire to buy our security products, and ways to advance the sale in alignment with your prospective customer.
We also are launching an improv training class to help our team be better listeners, expand ideas, and encourage creativity from teammates – all with a purpose to learn from everybody through making mistakes on that scary improv "zoom stage" in front of co-workers.
Opportunity: Extending to Lessons from the Cyber Battle Grounds
We thought learning from mistakes is good for college students and makes sense for tech start up companies, it would be valuable and interesting to ask some of the best names in security to offer their own tough lessons from the depths of the cyber battlegrounds. What lessons shaped their careers? How can other professionals learn from them?
When we asked around, several cyber stalwarts were overwhelmingly enthusiastic. We created this podcast to share their stories and to extend our theme of learning from mistakes.
The Initial Episodes: The School of Cyber Hard Knocks
We already have eight episodes recorded and three are now ready for immediate release. We think you will enjoy the first guests who join RunSafe Security's CEO, Joe Saunders, in exploring their careers and tapping into their "Lessons from the School of Cyber Hard Knocks" describe below:
Episode 1 – Nicolas Chaillan, Chief Software Officer, US Air Force

.  Nicolas offers advice on ensuring alignment with stakeholders otherwise you may find yourself in a precarious situation.

Episode 2 – John Stewart, Founder of Talons Ventures and former Chief Security Officer of Cisco Systems

.  John shares what it means to give it your all and how to make an impact in startups, mature organizations, and across your ecosystem. 

Episode 3 – Tony Sager, Chief Evangelist at The Center for Internet Security and 35-year veteran of the National Security Agency. Tony shares how economics factors into security and how you should think about software if you care about security, among many other very important lessons.
Our feeling is we can all learn from their lessons. So as we approach supply chain security, security for 5g, protecting weapons programs, securing software across critical infrastructure, incorporating security into DevOps / DevSecOps toolchains, protecting open source software across cloud workloads and enterprise IT infrastructure, and beyond, let us all take note from these lessons.
If we do, we may not just immunize software, we may fundamentally shift the hacker economics back in favor of the defenders – and make the world a safer place.
We hope you enjoy the podcast series.